Registration site is opened from 1st May 2019.
Registration Information
To ensure the smooth operation of the symposium and avoid long delays at the on-site registration desk, participants are strongly advised to register for the symposium in advance.
*The fees will automatically change at 00:00 of 1st September, 2019 (Japan standard time)
*All fees are in Japanese Yen.

* If you are registered as a student, please bring your student ID at the registration desk for confirmation.
† With SIMS+ALC registration, you can attend both symposiums.
‡ Fees for children of age less than or equal to 6 years old are waived, however, registrations are required.
Cancellation
In case of cancellation, your deposit will be refunded after deducting the cancellation fees as shown below.
Note: If the request is received outside business hours, the arrangements will be handled on the next business day.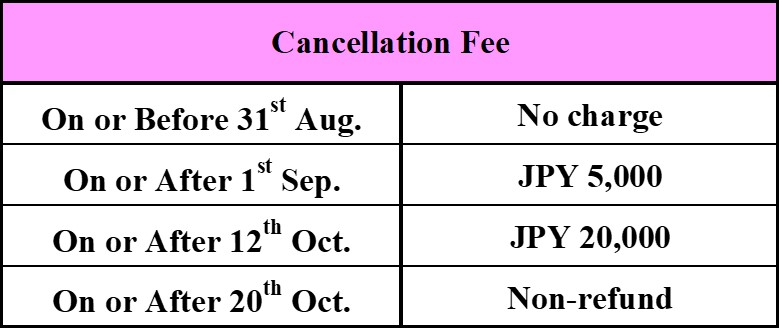 Deadline for Registration
     On-site registration which makes cash settlement will NOT open. Please register by on-line registration system even when you register during the conference. 
         (The deadline for Early Registration is 31st August, 2019.)
Offline/Onsite Registrations are NOT acceptable!
Neither offline registration nor onsite registration is allowed. All participants should be registered via the registration site. Even if you want to register onsite, you must access to the registration site and pay online. Paying by cash is not accepted. Thank you for your understanding.